First in Indonesia, Geniora will launch the Geniora Phone in July 2020. This smartphone is designed specifically for children and has participated in two international scale exhibitions in London and Singapore, so that the Geniora Phone also has many fans from abroad. Geniora Phone has educational technology that allows parents to communicate while educating and maintaining child safety through a variety of features offered. These features are:
Please Listen
When children are busy using a smartphone, sometimes they can forget time. This causes disruption in hours of study, eating, sleeping, etc. This 'Please Listen' feature makes it easy for parents to direct their children to carry out their obligations. For example, if it's time to sleep, parents can send notifications to Geniora Phone, and when this feature is activated, Geniora Phone cannot be accessed by children until the time specified by the parents.
Modes of Use
This 'Modes of Use' feature helps parents to manage applications in Geniora Phone and set the right time to access them. For example, if it is time to study, parents can activate 'Study Mode', where applications that can be used are applications that can only support children's learning activities, such as calculators, dictionaries, and others. This feature is not only limited to one mode, parents can activate more than one mode as needed.
Geolocation and SOS Protection
In addition to education, Geniora Phone is also designed to prioritize child safety. Geolocation feature can be used by parents to see the child's location. This is possible if the child in a dangerous situation, parents can quickly find out the position of the child. Then, if the child is in a dangerous situation, the child can activate the SOS feature, and Geniora will automatically call the parent's smartphone and send the child's location via email.
Scheduler
To make it easier for parents, Geniora Phone provides a 'Scheduler' feature where parents can design the activation time of 'Please Listen' and 'Mode of Use' features to be activated automatically. This schedule can be negotiated with children so that the Geniora Phone can be used effectively as a tool to support children's activities.
Geniora Phone with all of these features can be owned at a price of 1.8 million rupiah. Geniora Phone uses the Android OS 9.0 Pie and a 1.4 GHz Quadcores processor. Equipped with an 8MP front and rear camera, 3000 mAH battery, 2GB RAM, 16GB ROM memory, and 5.45 ″ IPS FHD screen size. Available in two colors, namely Space Blue and Golden Rose.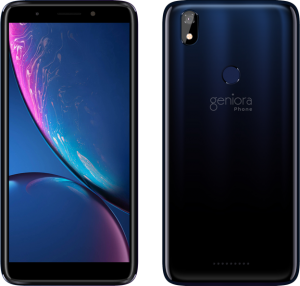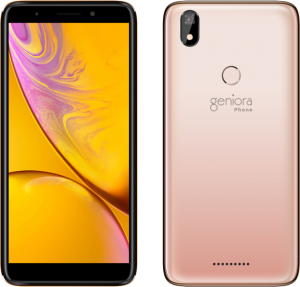 Further information about Geniora Phone can be found on the website as well as Geniora social media on Instagram @geniora_id; @genioraphone and Youtube 'Geniora'.